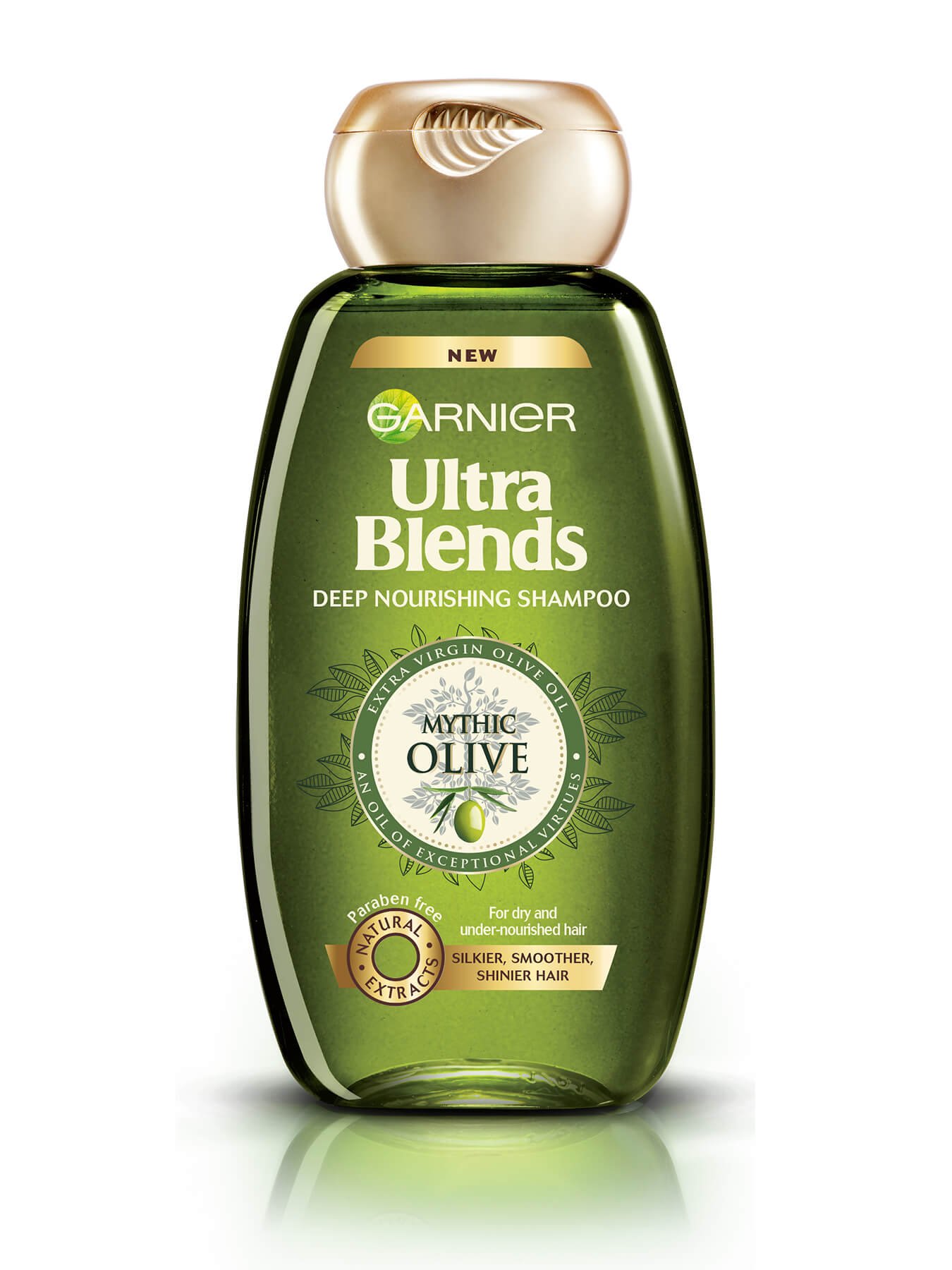 Garnier Ultra Blends Mythic Olive Shampoo 190ml
Garnier Ultra Blends Mythic Olive Shampoo 360ml
Garnier Ultra Blends Mythic Olive Shampoo 90ml
Garnier
₹ 135.00 MSRP
₹ 245.00 MSRP
₹ 60.00 MSRP
Enriched with virgin olive oil and Vitamin E that nourishes and protects from within, Garnier Ultra Blends Mythic Olive provides the perfect nourishment to fight roughness
How To Use
Revive dry hair and restore its natural shine and softness with a little love and attention. Here's how: - Deep Condition your hair – Choose a conditioner that's free from silicones and fragrance to keep it looking shiny and manageable. If you have extra dry hair, a leave-in conditioner will keep it from drying out. - Healthy eating – A proper doesn't just show on your skin, but on your hair, too! Incorporate plenty of protein, Vitamin E, B, Omega 3 fatty acids, leafy greens and eggs in your diet for a healthy mane. - Say 'no' to hot showers – As enjoyable as hot showers are, scalding water can strip the hair of essential oils and cause dryness. Take cold or lukewarm showers help your hair maintain its natural lustre.
Ingredients
"WATER, SODIUM LAURETH SULFATE, COCO-BETAINE, COCAMIDE MIPA, SODIUM CHLORIDE, SODIUM BENZOATE, SODIUM HYDROXIDE, OLIVE FRUIT OIL, PPG-5-CETETH-20, PEG-55 PROPYLENE GLYCOL OLEATE, PEG-60 HYDROGENATED CASTOR OIL, POLYQUATERNIUM-10, SALICYLIC ACID, LIMONENE, BENZYL SALICYLATE, BENZYL ALCOHOL, AMODIMETHICONE, PROPYLENE GLYCOL, SAFFLOWER SEED OIL, CITRIC ACID, LAURETH-5 CARBOXYLIC ACID, HEXYL CINNAMAL, FRAGRANCE. (C169916/1)."
Product Information
Roughness, dullness and dryness are signs of under nourished hair. Garnier Ultra Blends Mythic Olive's paraben free formula nourishes hair from within and helps fight rough hair. Olive Oil extracted from the Mediterranean Olive packed with Anti-Oxidants helps fight roughness and adds a natural shine to it, while Vitamin E gives nourishment and nutrition. Together, this is the perfect blend for nourished, healthy hair!